Discover the Power of Diversity and Expertise with our Master Trainers at the Optimisation Hub. Our team is a true melting pot, encompassing a wealth of knowledge and experience from 16 different languages and 26 diverse cultures. These accomplished Master Trainers bring a global perspective to their work, enabling them to connect with individuals from all walks of life. With their unparalleled expertise, they are dedicated to unlocking your potential and driving optimal performance. Experience the transformative power of our Master Trainers and unleash your true capabilities at the Optimisation Hub.
The Optimisation Hub's commitment to diversity and inclusion is evident in its staff, which consists of individuals who collectively speak 16 languages and represent 26 cultures. Among them are the following Master Trainers:

With 40 years of sports experience, Paul Hutchinson is a highly skilled master trainer on the Optimisation Hub's training team. His background in semi-professional rugby league spans 13 years, fueling his passion for helping athletes reach their full potential.
Through his work with the Australian Sports Anti-Doping Authority (ASADA), Paul gained valuable insights into high-performance athletes. At the Optimisation Hub, he focuses on mental resilience and core educational programs, recognizing their significance in today's professional sports landscape.
Paul's collaboration with the Brisbane Broncos includes establishing an internal education program to guide young players toward positive life choices.
Tamara Taylor is a highly accomplished rugby player and coach with a wealth of experience from grassroots to elite levels. She has made significant contributions to her communities through coaching, mentoring, and volunteering.
Tamara's remarkable playing career includes captaining the England Rugby team and reaching 100 caps for her country. She is deeply committed to supporting and developing athletes worldwide, sharing her knowledge and insights to enhance performance.
As a mental health ambassador for the 100 World Legends Charity, Tamara utilizes rugby to create positive change and raise funds for important causes. With her extensive experience and genuine passion for empowering others, she is an invaluable asset in rugby training and development. Tamara's dedication and commitment set her apart as a master trainer ready to inspire athletes to reach their full potential on and off the field.
Daniel Medd possesses a wealth of experience and expertise in people-driven environments, making him a true driver of operational excellence. His exceptional coaching and mentoring abilities have garnered rave reviews and accolades, not only as a coach but also as a coach mentor and athlete educator.
Daniel's passion for youth player development and the establishment of robust grassroots coaching structures is unmatched. Over the past three decades, he has been actively involved in various sports, both as a player and a coach.
With his extensive playing career and time spent in the New South Wales Institute of Sport (NSWIS) training program, Daniel has acquired a mindset and attitude that have positioned him as a mentor to aspiring coaches embarking on a similar path. His commitment to achieving the highest standards and expectations in coaching is unwavering.
Pandora Fruean, a passionate sports enthusiast from New Zealand, has dedicated her life to sports. With a wealth of experience in sports management and event delivery, she has worked across various levels and international events.
Pandora's expertise and qualifications make her a valuable asset to athletes, coaches, and sporting organizations. She is particularly focused on creating opportunities for women in sports and has played a significant role in the Cook Islands Women's Rugby 7s program.
As a Master Trainer with the Optimisation Hub, Pandora utilizes her extensive experience to empower athletes, promote mental resilience, and drive positive outcomes in the sports industry.
Ian Shotton, an esteemed Master Trainer at the Optimisation Hub, brings a lifelong dedication to sports and education.
With a diverse background in boxing, rugby league, football, volleyball, and swimming, Ian has achieved national titles and participated in world cup training programs. As a Leader of High Potential Students at a new college in Far North Queensland, Ian fosters a vibrant and inclusive culture while nurturing his students' talents.
Combining his teaching career with a passion for coaching, he enhances his coaching skills and effectiveness as an educator. Ian's experience includes coaching junior and school representative teams and working in the elite youth development pathway for Rugby League.
He also serves as a coach developer for the National Rugby League (NRL) development. Ian's unwavering passion and exceptional skills make him an invaluable asset to the Optimisation Hub team.
Alipate Carlile, National Master Trainer for Indigenous and Cultural Communities at the Optimisation Hub, brings a wealth of experience and expertise to his role.
As a highly respected figure in the Australian Football League (AFL), with an impressive career at the Port Adelaide Football Club, Alipate has a deep understanding of the challenges faced by elite athletes.
His focus is on empowering athletes to transition successfully from their sport to thrive in all areas of life. With a special emphasis on multicultural and indigenous athletes, Alipate plays a crucial role in the athlete education team, providing invaluable support and guidance.
He firmly believes in the transformative power of athletes, enabling them to make positive contributions to their communities and society as a whole.
Alipate's dedication and commitment make him an invaluable asset to the Optimisation Hub's mission of optimizing performance and fostering holistic athlete development.
Amelia Kuk, a Master Trainer at the Optimisation Hub, is a leading expert in Pacific and women's athlete development. With a remarkable sporting career, Amelia started in the Papua New Guinea (PNG) Women's 7s team at a young age before transitioning to rugby league. Her accomplishments include representing the Queensland (QLD) women's team and playing for the Australian Jillaroos.
Amelia's notable achievements also extend to the international stage, where she proudly represented the PNG Orchids in the Women's Rugby League World Cup. Notably, she was part of the historic inaugural Women's State of Origin for the Queensland Maroons. Her dedication to athlete education and her focus on empowering athletes in the Pacific region have established her as a standout Master Trainer at the Optimisation Hub.
Amelia's recent signing with the Brisbane Broncos for the Women's National Rugby League (NRL) competition further solidifies her expertise and commitment to driving progress in women's sports. Her passion and dedication make her an invaluable asset to the Optimisation Hub's mission of optimizing athlete performance and fostering holistic development.
Anna Grammare brings an exceptional blend of corporate management expertise and extensive qualifications in personal training and wellness coaching to her role as a master trainer at the renowned Optimisation Hub.
With a background in the healthcare software industry, Anna's career has been marked by diverse functional and technical roles that have ultimately led her to assume management positions. Throughout her journey, she has honed outstanding communication skills and fostered close relationships with national clients, effectively advocating for industry changes alongside government entities.
Anna's deep appreciation for the transformative power of coaching compelled her to become a qualified personal trainer and wellness coach. Having trained clients in Australia, China, and Singapore, Anna has been exposed to diverse cultures, enriching her training approach and broadening her understanding of lifestyle choices and their long-term impact on individuals' lives.
Her profound knowledge empowers her to guide clients towards sustainable change and improved well-being, ensuring long-lasting positive transformations.
Kemoy Campbell, a retired Jamaican distance runner, has an exceptional journey that exemplifies his dedication and talent. Representing Jamaica for 12 years, Kemoy competed in multiple World Championships and achieved impressive milestones, including a remarkable 10th place finish in the 2017 London World Championships and representing his country in the Rio 2016 Olympics.
Despite his retirement following a heart failure incident, Kemoy's passion for helping young athletes excel in track and field led him to pursue a coaching career.
Joining forces with Optimisation Hub, Kemoy contributes his expertise as a master trainer, supporting former and current athletes in enhancing their resilience and unlocking their full potential in sports.
Charlie Reichelmann stands among an esteemed group of athlete trainers, boasting an impressive background as a former member of the legendary All Blacks rugby team.
With deep roots in Tongan culture and a strong commitment to ethical values, Charlie brings his unique perspective and compassion to his role as a master trainer, specializing in youth development and support in the Pacific. His personal journey took him to remarkable heights, representing New Zealand and wearing the iconic All Blacks jersey in 1997 and 1998.
After dedicating over a decade to a successful professional rugby career, both domestically and internationally, Charlie now serves as one of the leading master trainers at the prestigious Optimisation Hub.
As a valued member of the Optimisation Hub's training team, Ramone Close brings a wealth of diverse experience.
From his professional football career to working in various industries, including public sector, health, manufacturing, logistics, and sports, Ramone's broad background enables him to understand client needs and provide informed support in recruitment solutions and strategy.
His passion lies in increasing indigenous participation in sports, and he takes immense pride in witnessing their success both in Australia and on a global scale.
John-Earle Spence, a sports psychologist at the Optimisation Hub, is a visionary committed to enhancing the capacity and resilience of athletes, teams, and sports organizations through a focus on mental wellbeing.
His unwavering dedication lies in creating processes that prioritize the welfare and overall human development of young athletes. From guiding their transitions into national representation and professional development to safeguarding their holistic growth, John-Earle supports athletes in their academic, social, emotional, and physical journeys.
With his expertise and passion, he empowers athletes at different levels, helping them navigate transitions with confidence and embrace a lifelong passion for sports.
Melanie Roche, an Australian Olympian and renowned leadership expert, brings over 20 years of experience as an International/National Master Trainer at the Optimisation Hub.
With expertise in building High Performance (HP) Teams, strategic development, and maintaining a winning mindset, Melanie inspires individuals to unlock their full potential. As a former Olympian and professional softball player, she possesses firsthand experience in high-level competition and valuable skills that seamlessly translate to the business world.
Melanie's unwavering work ethic and commitment to excellence make her a trusted and influential figure in performance optimization.
Dr. Deidre Anderson is a seasoned executive leader with exceptional capabilities in driving change and providing visionary leadership.
Having served as the CEO of Macquarie University in Sydney for four years, preceded by eight years as the Executive Director of Sport, she transitioned to the position of Deputy Vice Chancellor (DVC) Students and Registrar at the same institution.
In her role as Athlete Services Director at the United Kingdom Sports Institute (UKSI), Deidre successfully integrated an elite sports program that encompassed all the home countries of the United Kingdom. Her efforts involved enhancing systems, people, and technology to ensure the successful international performance of UK athletes.
Deidre's leadership was instrumental in facilitating the seamless integration of the British Olympic Committee.
Maria Vella-Galea, a dedicated and experienced professional, brings a wealth of expertise to her role as a master trainer at the Optimisation Hub. With over two decades of experience in Marketing and Public Relations, Maria is deeply committed to promoting sports for both elite athletes and the general public.
Collaborating extensively with sporting organizations, federations, and clubs, she supports their development while advocating for increased participation and the physical and mental well-being benefits of sports.
As an Executive Director with the Maltese Olympic Committee, Maria combines her business acumen with an athlete-centered approach, making her an exceptional leader in the field.
'Coach Pat' Patrick Washington brings extensive global basketball experience and expertise to the Optimisation Hub team. With over 30 years of teaching and coaching, he excels in strategic program management, game development, and player personnel.
As President and CEO of Elite Basketball Camps, Patrick has led successful training programs. His background includes professional basketball, Global Games management, and business.
Currently serving as Director of Youth Development for FIBA Haiti, Patrick is also the Founder and CEO of XAR3 BC Dallas, a faith-based basketball program. As Head Boys Basketball Coach at WT White High School, Patrick inspires young athletes on and off the court.
Prepare to be inspired by Kai Lammert, a coaching professional with over 30 years of experience. From coaching elite national and state teams in prestigious tournaments to equipping sports coaches with essential knowledge and skills, Kai's expertise is unparalleled.
He excels in managing and developing national sports programs, implementing research-based mentoring programs for elite athletes, and promoting the health and wellbeing of students and athletes. As a Paralympic National Coach, Kai is dedicated to creating pathways for footballers with disabilities, helping them unlock their potential and thrive in sports.
With his exceptional leadership and guidance, athletes can excel both on and off the field, maximizing their abilities and embracing a lifelong love for sports.
Elda Gjoka brings a wealth of experience from both the Olympic Movement and the corporate world. With seven years of experience as the Head of Media & Public Relations (PR) of the Albanian National Olympic Committee, followed by her role as a Strategic Advisor and Consultant to the Kosovo National Olympic Committee, Elda has established herself as an international expert in soft management skills training and motivational speaking.
She holds the esteemed MEMOS IX degree, an Executive Masters in the Administration of Olympic Sport Organizations, recognized as the most advanced Olympic sports master's degree.
Elda's own athletic achievements include being an 11-time national champion in table tennis for Albania and serving as the national team captain in various prestigious championships. With her exceptional training and presenting skills, combined with her linguistic abilities, Elda has become a leading interpreter within the sports Olympic Movement.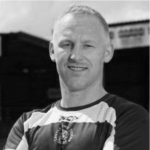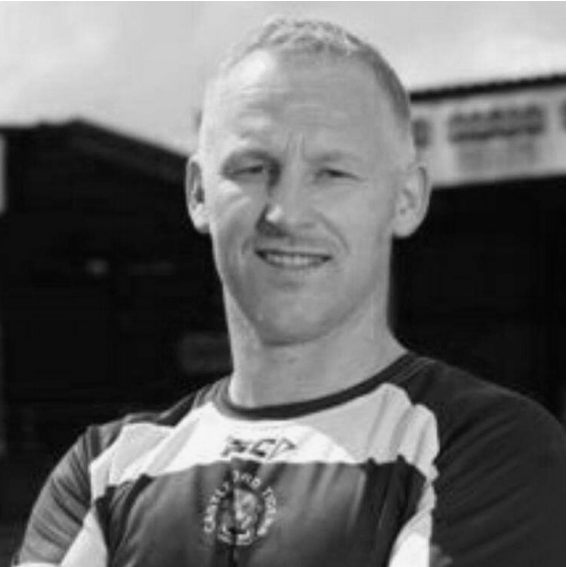 Tim Rumford
National/International
Tim Rumford is an accomplished master trainer in Rugby, known for his expertise in player development and team performance. With experience at multiple levels, including Super League, Tim has shown his ability to lead and inspire athletes to reach their full potential.
He played a pivotal role in integrating women's rugby into professional clubs and has contributed to player development through the England Talent Pathway program. Tim's commitment to education is evident in his establishment of the Castleford Tigers College of Rugby League.
With a focus on the Optimisation Hub, Tim provides exceptional training and support to athletes and organizations on a national and international scale.
Prepare to be inspired by Fred Moe, a true coaching virtuoso with an unwavering passion for developing athletes in the sport he loves.
With a wealth of experience under his belt, Fred has honed a coaching philosophy that is as simple as it is profound: "Give players the tools to help them problem-solve on their own so they can attain a deeper understanding of rugby." What sets Fred apart is his dedication to creating a learning environment where every player has the freedom to express themselves, both verbally and physically.
He believes in training skills, not just going through the motions, and he provides constructive feedback to help athletes unlock their full potential. Fred's ultimate goal is to empower his players to develop their "Back-Yard-Skills," encouraging them to enjoy the game with the freedom to express themselves while building a solid foundation of technical excellence.
Ryan Perkins is an accomplished master trainer with extensive international experience in major global events and executive management. With a passion for culture and corporate social responsibility, Ryan emphasizes the importance of integrity and accountability.
He has a proven track record of success in the Middle East, driving his commitment to creating positive work environments for blue-collar workers. With a background in competitive sports, Ryan brings exceptional teamwork and motivational skills to his training approach.
As a master trainer at the Optimisation Hub, he is dedicated to optimizing performance and helping clients unlock their full potential. With a focus on motivation, teamwork, and high-performance outcomes, Ryan provides exceptional guidance and support on all the courses at Optimisation Hubs journey to excellence.
Onica Mambeu is a passionate and dedicated educator with a decade of teaching experience. As the Deputy Head of Chiremba Primary School, she has led the institution to national recognition.
Onica is also a published author and actively contributes to sports committees. She holds a Diploma in Education, a degree in Sport Science and Coaching, and a Masters in Sports Management and Policy Development. Onica's commitment to professional development is evident through her certifications from esteemed organizations.
Her long-term goals involve collaborating with international organizations to develop and promote sports in marginalized communities across Africa and beyond.
Dr. Kirill Micallef Stafrace, a highly respected expert in Sports and Exercise Medicine, holds prominent positions in the Republic of Malta.
As a SEM Consultant at Mater Dei Hospital and the Medical Director of the Malta Football Association, he ensures the health and well-being of athletes. Dr. Kirill also serves as the Director of the Maltese Olympic Committee and Chairman of its Medical Commission.
With extensive experience in managing athletes during major international events, he brings invaluable expertise to the Optimisation Hub.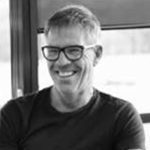 Glenn Warry
Professional Coaches
Glenn Warry is an exceptional advocate for talent development, learning, and wellbeing strategies within sporting organizations, corporations, and educational institutions. With an impressive track record spanning over 30 years in high-performance sport environments, Glenn has provided invaluable support to elite athletes, coaches, and referees.
His journey includes 12 years in Australian Football League (AFL) club management roles, followed by 5 years as a player agent. However, Glenn's thirst for knowledge led him to pursue further qualifications in Elite Athlete Counselling and Workplace Assessment, solidifying his expertise in holistic development and wellbeing programs. He played a pivotal role in establishing and managing pioneering initiatives for Rugby Union (ARU/RUPA) and Football (A-League & Matilda) players, referees, and national team coaches.
Glenn's recent work involved facilitating strategic planning for the Football Federation Australia (FFA) national team high performance and spearheading the formation of Football Coaches Australia. With his extensive experience and dedication to holistic development, Glenn is a true catalyst for success.
Anna Griffin, an esteemed master trainer at the Optimisation Hub, brings extensive international expertise in Strategy and Transformation for Workforce of the Future, HR Digital Transformation, and Leadership. With a rich background encompassing countries such as Australia, the United States, UK, Southeast Asia, Singapore, and the Middle East, she possesses a wealth of experience as a business leader and executive.
Anna's areas of expertise extend to executive and career coaching, mentoring and coaching women in business and entrepreneurship, as well as guiding STEM students from low socio-economic backgrounds. Her true passion lies in unlocking people's full potential and nurturing their growth and transformation.
Anna seamlessly blends the art of coaching with deep human understanding and dynamic action methodology, drawing from her diverse background in project management, financial accounting, business management, and gemmology.
Notably, Anna is also a competitive athlete, having excelled in professional ballroom dancing and bodybuilding, all while maintaining a strong focus on mental resilience in athletes. She further contributes her insights to global platforms and leadership forums as an accomplished writer and author.
Graziella is the Optimisation Hub's Chief Executive Officer (CEO) and a warm force of passion and dedication to sport. Graziella is highly trusted and celebrated in sport, corporate and education. Her commitment to sport is profound and her passion for long term player care and educational development has been guided by 30 years of committed experience in human performance, risk, psychology, and leadership. Holding a Master's in Psychology, with specialist qualifications in forensics, business and sports psychology, her current work is dedicated to small nations development and leading a world first mental health sports curriculum. Graziella is both a leader and trusted advisor of Rugby Legends and leads the eHMIC round table on e-mental health for sport with 13 nations. Graziella has been a global mentor for Sport Integrity Global Alliance (SIGA) for the past 2 years and United Nations Alliance of Civilizations (UNAOC) Global Dialogue Foundation. Her experience consists of mentoring significant leadership teams and contributing to change and economic growth around social responsibility and community development, charity and giving back which is in her DNA. She spends 30% of her time volunteering and is a keynote speaker in 12countries sharing her expertise and moderating panels in sport and corporate such as MEI, Sport Accord, MOC, KNOC, Commonwealth Games, and sports federations. As CEO of the Optimisation Hub, she has funded a sports mental health curriculum that fills the gaps in sports at the athlete, coach, and event development levels.