TAKE CHARGE OF YOUR FUTURE
Our evidence-based programs provide athletes with proven strategies and tools to understand mindsets, create change and develop and embed behaviours today.
ATHLETE DEVELOPMENT PHASES AND OUR FORMULA OF SUPPORT
Athletes go through different development phases that determine how far they come towards realising their full potential. At the Optimisation Hub, we have researched and identified the core development phase of an athlete's life and then gone on to provide evidence based educational programs grounded in easy to learn tools, to help build, hone in, and refine an athletes key resilience and performance skills sets.
The Optimisation Hub offers a wide range of training, development and support programs to unlock any athlete's full potential in any stage of their development.
Our succinct programs are delivered in a concise six-week timeline where we work on achieving five key outcomes for our clients.
Our programs are modular and designed to address the areas of vulnerability highlighted in available research.
Efficacy is calculated through both quantitative and qualitative results, with athletes using a sliding scale to self-report on a range of measurements.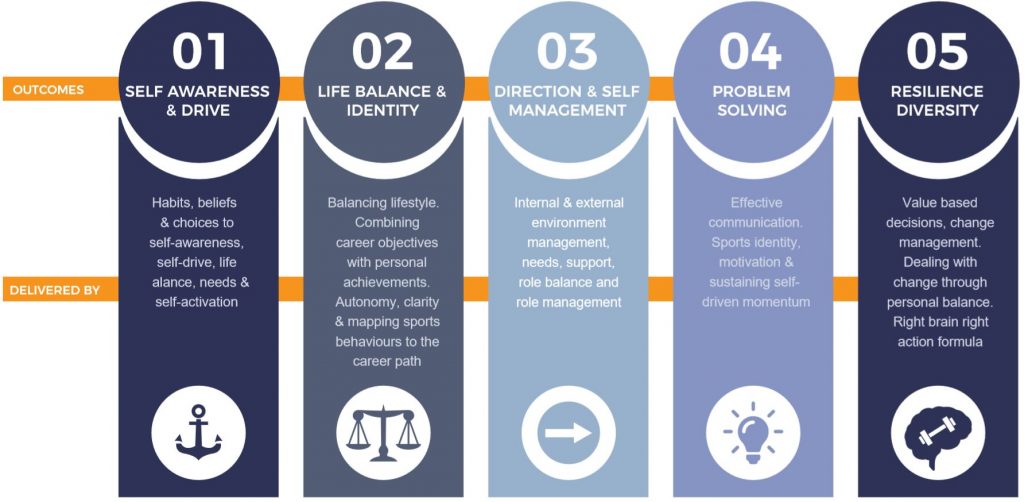 "OHUB has been a breath of fresh air for me personally. I had been struggling mentally for quite a while. When I met OHUB I was very interested in what they delivered. Having been through the course it has completely changed how i focused my mind & how I am able to translate this into coaching."
"I went through the Athletes Edge Program prior to preseason in 2018, i noticed my focus and performance increased and my ability to filter thoughts was amazing. All Athletes need this"
"The Optimisation Hub provided me with a one on one learning journey to ensure I can perform at my best on and off the field. I gained access to a number of Mind performance tools which have helped me build up my resilience and map out my goals. This is something that I recommend all athletes do."