Graziella Thake
CHief Executive Officer
As the Optimisation Hub's Chief Executive Officer (CEO) of which is a warm force of passions and dedication as a highly trusted and celebrated in sport and corporate. Graziella's commitment to sport is profound and her passion for long term player care and educational development has been guided by 30 years of committed experience in human performance, risk, psychology and leadership Holding a Masters in Psychology with specialist qualifications in forensics, business and sports psychology.
Graziella is both a leader and trusted advisor having mentored significant leadership teams and contributed to change and economic growth. A key note speaker in 12 countries sharing of expertise she also sharing and moderating panels in sport includes MEI, sport accord, MOC, KNOC, Commonwealth games, and sports federations. Given her capacity in leadership, economic development she has been focused on filling the gaps in sports at both the athlete, coaches and event development levels. Having written the world first curriculum for sport, her focused work with high performing Elite teams and individuals including Rugby, Soccer, Football, Road Cycling, Judo, Shooting, Track Cycling, AFL, NRL, Track and Field and Golf saw the team of the Optimisation Hub develop and grow with supervision support and consistent care for culture.
Her background includes work in Finance, Legal, Sports, Government, Health, IT, Building and Transport, Economic Growth and Community Sectors. Her multinational personality origins and people first background has earnt her the reputation as a CEO of courage and character who is respected professional with a keen passion for our clients and an accuracy to reduce risk an grow sustained enjoyable high performance outcomes and her love of her team Is front and centre.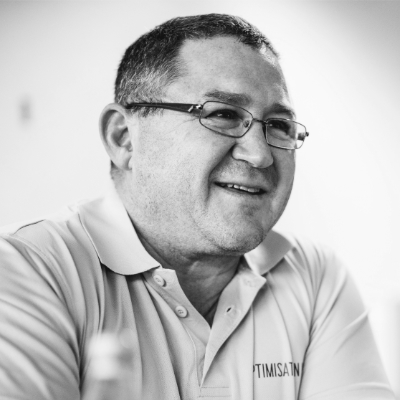 Paul Hutchinson
Chief Operating Officer
As a master trainer Paul brings huge experience in sports spanning 40 years. Paul played semi-professional rugby league for 13 years and developed a passion for trying to help people be the best they can be, particularly athletes. He has worked with ASADA in a role that brought him face to face with some of the world's best performing athletes. As a master trainer Paul's experience brought him to The Optimisation Hub as he sought to carve work in the area of mental resilience and core educational programs as the gap and the necessary asset for sport in the modern era of professionalism. Paul has worked closely with the Brisbane Broncos in establishing an internal education program to assist young players in making favourable life choices.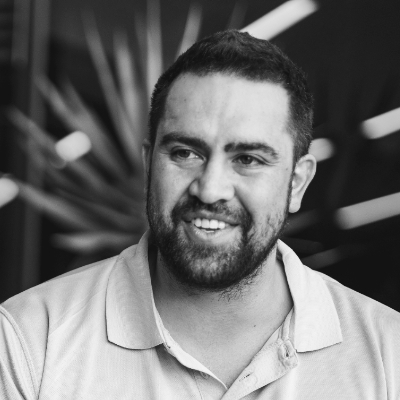 Alipate Carlile
NATIONAL MASTER TRAINER - MULTICULTURAL & INDIGENOUS
Alipate is a well respected name in AFL SA; he has established himself as a committed athlete and community contributor who played 167 games during 11 seasons with the Port Adelaide Football Club. Alipate works to help elite athletes leave their chosen sports as thriving people who can achieve well in every facet of life. He is committed to multicultural and indigenous support and has become a strong part of the Optimisation Hub athlete education team. Alipate is driven by his firm belief that all athletes have plenty to offer outside of their sports in everyday life and that they can positively contribute to society.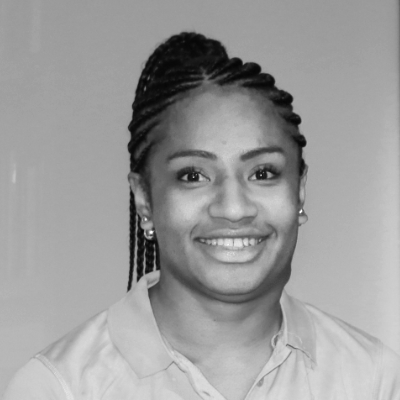 Amelia Kuk
MASTER TRAINER - PACIFIC & WOMEN
Amelia is an athlete who made her debut for the Queensland Reds Women's XV in 2015 and then Papua New Guinea Women's 7s team when she was 18. She switched to rugby league in 2016 and made the QLD women's team. She played two matches for the Australian Jillaroos in 2017 and played in the Women's Rugby League World Cup for the PNG Orchids. Amelia's career as an athlete has seen her be part of a ground-breaking group of elite women athletes competing in the first ever Women's State of Origin and Women's NRL Premiership. Her Brisbane Broncos team went on to win the inaugural NRLW title. Planning for life after sport Amelia has also graduated with a Bachelor in Nursing that contributes to her portfolio as a master trainer specialising in athlete lifespan, well-being for women and athlete development education. Amelia's passion for athlete education and the Pacific makes her one of our leading master trainers.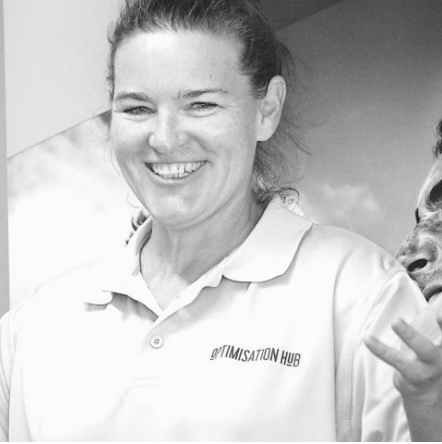 Melanie Roche
international / NATIONAL MASTER TRAINER
Melanie is an Australian Olympian with over 20 years experience in leadership, building High Performance Teams, developing team strategy and maintaining a winning performance. She is a highly sought after speaker and coach who delivers inspiring messages about what it takes to evolve to be your best. Melanie was a professional softball athlete who focused many years on preparing and competing against the best athletes in the world. Throughout her Professional Sporting Career Melanie has developed a myriad of invaluable and transferable personal and interpersonal skills that strongly bind her responsible work ethic to the workforce. The sporting world is a performance world where accountability is of utmost importance.
DR DEIDRE ANDERSON
NATIONAL / INTERNATIONAL MASTER TRAINER
Dr Deidre Anderson is an outstanding Social Scientist, Leader, Project Manager and Change Agent, and has worked with a variety of organisations and individuals to transform their culture and behaviors. She has held senior roles within the private sector and Federal and Local government and has held Executive positions both at international and national level within elite sport.  Acknowledged worldwide for her contribution to elite athletes, she has a lifelong commitment to supporting the development of young people. The Recipient of a Rotary Paul Harris Fellow for her international service, a recipient of the Princeton International Business Leaders award, recipient of the Eunice Gill Coach Education award, an honorary member of the Golden Keys International Honor Society and a Justice of the Peace. She is the co-author a number of books and has published extensively in the areas of athlete transition. And is a philanthropist and founder of Hope Africa.
Ramone Close
NATIONAL MASTER TRAINER - INDIGENOUS & MULTICULTURAL
Ramone started as a professional athlete in Football (Soccer) which gave him global cultural exposure, developing his professionalism, appreciation of diversity and interpersonal skills. Returning to Australia he gained insight into the public sector, health, manufacturing, general logistics and sporting industries which has given him the ability to quickly understand the needs of clients and provide informed support across recruitment solutions and strategy. Ramone wants to increase the participation of indigenous players in the sporting world game. Seeing more indigenous players succeed in Australia or overseas would make him extremely proud.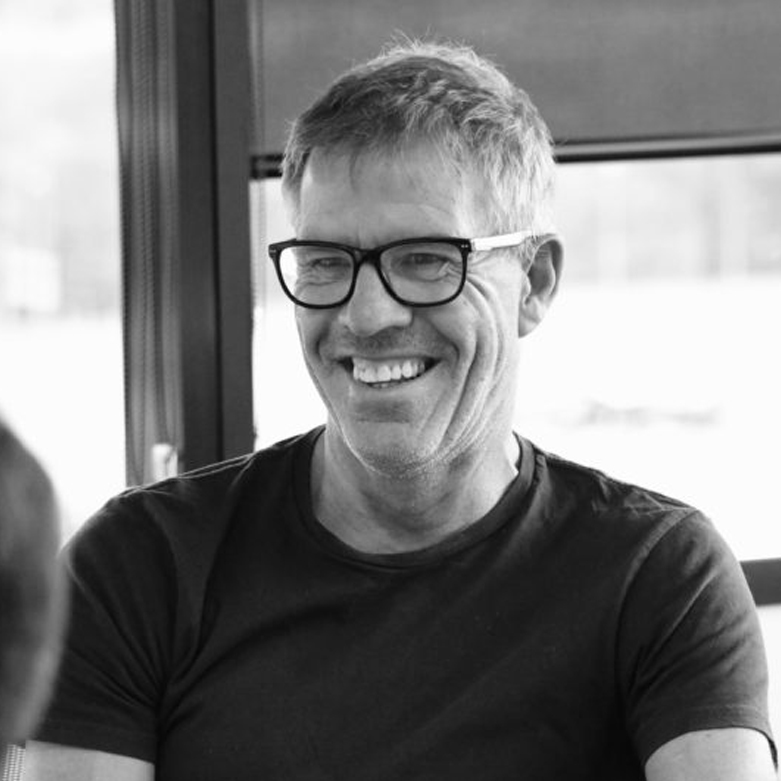 Glenn Warry
NATIONAL AND INTERNATIONAL PROFESSIONAL COACHES MASTER TRAINER
Glenn is a specialist in Advocacy, Learning & Development and Wellbeing Strategies for talent within sporting organisations, corporations and learning institutes. He has worked within high-performance sport environments over the past 30 years providing support to elite athletes, coaches and referees. Glenn spent 12 years in AFL Club management roles, and then 5 years as a Player Agent, prior to gaining further tertiary qualifications in Elite Athlete Counselling & Workplace assessment. The past 15 years Glenn has been at the forefront in progressing national holistic development and wellbeing programs for professional athletes and coaches, establishing and managing inaugural programs for Rugby Union (ARU/RUPA) and Football (A-League & Matilda) players, referees and national team coaches. More recently his work within football involved facilitation of FFA national team high performance strategic planning and the formation of Football Coaches Australia (CEO since February 2018).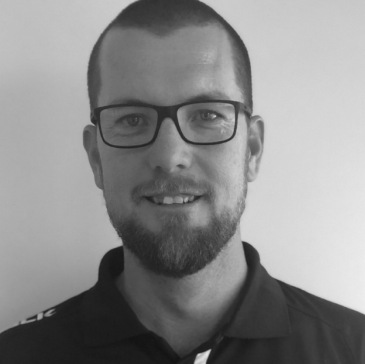 Ian Shotton
NATIONAL MASTER TRAINER - RURAL COMMUNITIES
Ian has been involved in sport for as long as he can remember. Growing up in Central Queensland where sport is a way of life for most kids meant Ian was competing in any sport available to him. Throughout his career with Education Queensland Ian has fulfilled a number of roles in three different regional schools. The highlight of his teaching career thus far has been the development and implementation of a valued based Rugby League engagement program in his current school, of which he has led the charge. Ian has been able to effectively compliment his teaching career with his passion for coaching, and has used the skills he has developed as a teacher to enhance his ability as a coach and vice versa. Whilst completing a Masters in Sports Coaching, Ian has also been fortunate to coach teams at a junior, school representative, and elite youth development level. Ian's passion and skills have also seen him moving into a role as a coach developer for NRL development.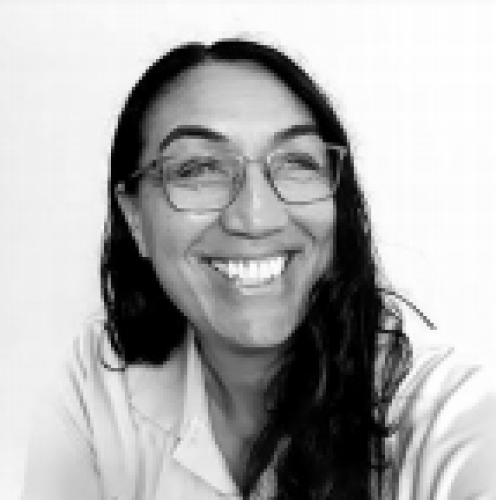 Pandora Fruean
INTERNATIONAL & NEW ZEALAND MASTER TRAINER
Pandora describes herself as a sports loving kiwi who loves playing, watching and working in sport. She is a sports executive who has worked extensively across multiple sporting codes from grassroots to national and professional sports teams. Her experience in event delivery has seen her contribute to many major events including London Olympics, World Masters Games, FIFA, FIBA and Rugby World Cups. Pandora's sports management qualifications combined with her on the ground knowledge has given her insight and understanding to the demands of athletes, coaches, national sporting bodies, international federations and private owners. She is passionate about developing pathways and opportunities for women in sport having assisted in the Pacific with the Cook Islands Women's Rugby 7s program. As a master trainer with the Optimisation Hub, Pandora applies her 30+ year's knowledge to supporting her passion to build mental resilience and improved outcomes for athletes, sportswomen and within sport.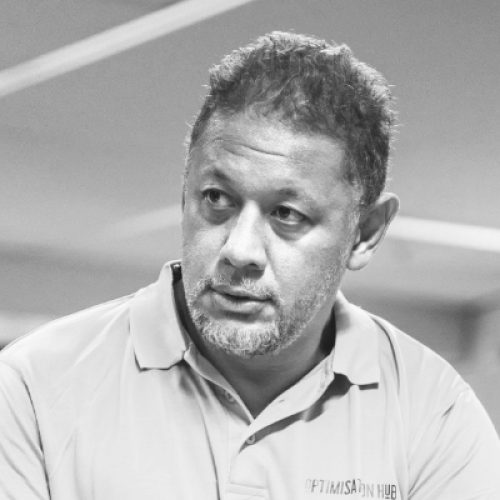 Charlie Riechelmann
MASTER TRAINER FOR THE PACIFIC
Charlie is part of a respected cohort of athlete trainers with a history in one of the worlds most respected rugby teams: the All Blacks. He brings with him his culture, ethics and compassion for youth development and support of the Pacific. Born and raised in Tonga, he believes in striving for excellence in everything he does, and reached a personal pinnacle when representing New Zealand playing for the All Blacks in 1997 and 1998. After dedicating more than ten years to a professional rugby career (both in New Zealand and overseas) Charlie is one of our specialist master trainers in youth development support and coaching support.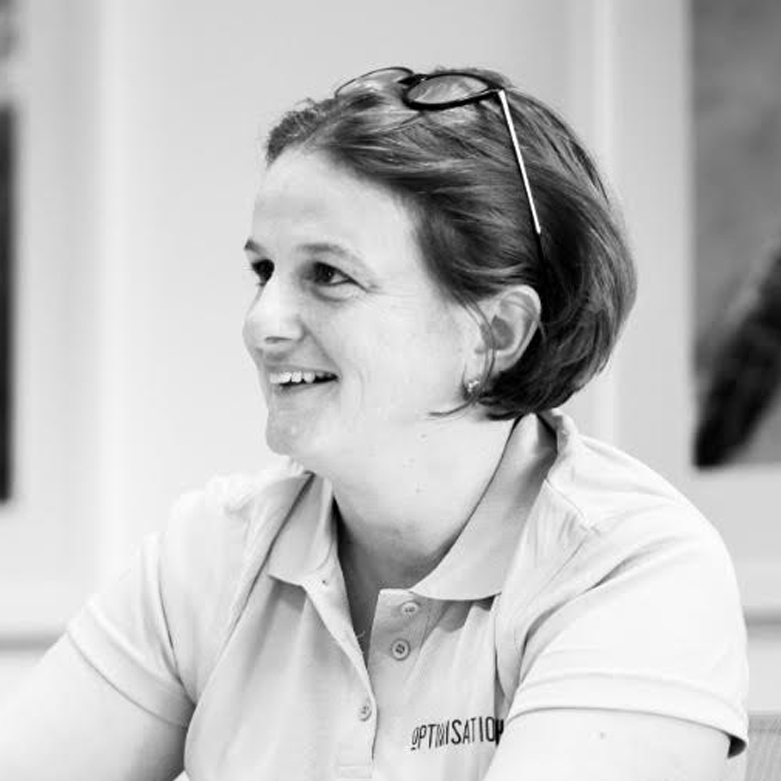 Maria Vella-Galea
EUROPEAN UNION MASTER TRAINER
Maria Vella-Galea Brings a well-rounded, very committed and experienced background to her work with the Optimisation Hub in the EU, UK and also Australia. Maria is an experienced Marketing and Public Relations consultant heralding over two decades of experience. Maria has made it her mission to promote sports, not just for the elite pool of athletes that Malta is developing but to the public in general. Working extensively with sporting organisations, Federations and Clubs giving them due exposure to develop the sport as well as to lobby towards more take up in sports by the general public and encouraging sport as a means of physical and mental well-being. Maria is an Executive Director with the Maltese Olympic Committee and forms part of the Technical Commission lead by the Director of Sport. She brings something very unique to the collective team with much of her time dedicated to helping athletes to succeed outside of and within sport. Maria carries a compelling business and athlete centred presence making her a unique leader in sport.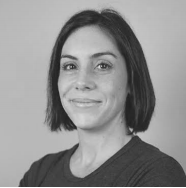 ANNA GRAMMARE
INTERNATIONAL MASTER TRAINER
Anna has a background in corporate management and is also a qualified Personal Trainer and Wellness Coach. Starting her career in the Healthcare Software industry built the foundation of Anna's varied career, including functional and technical roles, which then lead into management. It was during this time Anna was able to apply here high-level communication skills and work with a variety of national clients and advocate on behalf of vendors and clients for industry change with the federal government. Anna is a qualified Personal Trainer and a Level 3 Wellness Coach. It was during this time that Anna realized the potential that a coach has to offer clients in working with them to make not only lifestyle changes that impact their immediate health, but also life choices that have a long-term impact. Anna been exposed to a number of cultures with the opportunity to work as a trainer in Australia, China and now Singapore.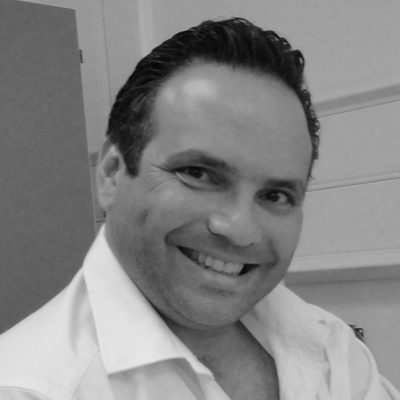 Dr Kirill Micallef Stafrace
international / NATIONAL MASTER TRAINER
Dr Kirill is an established Sports and Exercise Medicine expert holding various positions in the Republic of Malta, namely, SEM Consultant Mater Dei Hospital, Medical Director Malta Football Association, Director Maltese Olympic Committee, Chairman of the Medical Commission of the Maltese Olympic Committee and Senior Lecturer in Sports Science at the University of Malta. Until recently, he was Vice President of the European Federation of Sports Medicine Associations and Head of the Sports Medicine Section within The Presidential Guard of the UAE Armed Forces. Over the decades , Kirill has organized, managed, accompanied and enjoyed major heartbreaks and joyous moments with Team Malta during Olympic, Commonwealth and Mediterranean Games.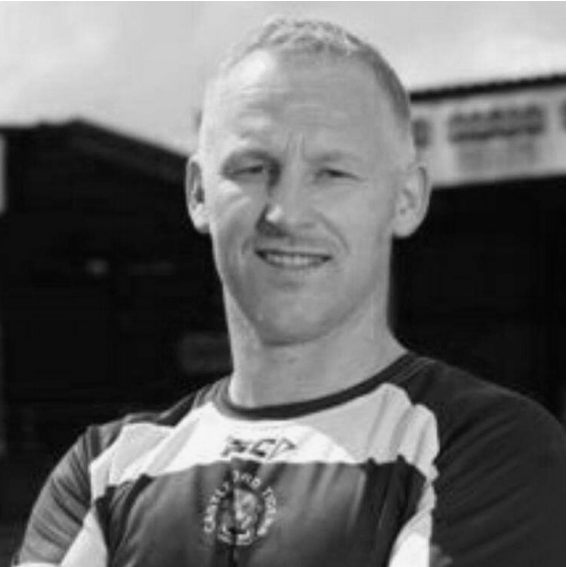 TIM RUMFORD
NATIONAL / INTERNATIONAL MASTER TRAINER
During his career, Tim has worked in performance coaching roles at league one and championship level in the sport of Rugby. Whilst he has also enjoyed success as a Super League academy head coach, player performance manager and foundation manager. In addition to this valuable experience as a coach, he has gained extensive qualifications via coach education pathways & further education. One of the highlights of Tim's coaching career has been working with the female game during the inception of the woman's super league competition to help install and integrate the female game into the professional club environment. He was also responsible for delivering the England Talent pathway programme, a ground breaking "open access" programme for 12 – 16 players and setting up and establishing the Castleford Tigers college of Rugby League for 16-18 year olds – the clubs 1st combined full time education and performance programme. Tim can be described as ambitious, and constantly aims to continue his professional development at every opportunity.

Elda Gjoka
International Master Trainer
Elda has a strong experience and professional background in the Olympic Movement, and also in the Corporate World. She has been working 7 years as Head of Media & PR of Albanian National Olympic Committee, and later on she has been the strategic Advisor and Consultant to the Kosovo National Olympic Committee and the Executive Board. She has a MSc in Marketing & Business Administration, is an international Soft Management Skills trainer and Motivational Speaker. She holds also the MEMOS (IX) Degree (Executive Masters in the Administration of the Olympic Sport Organizations Degree, the Most Advanced Olympic Sports Master's Degree in The World), she is an experienced International Trainer, Licensed by Olympic Solidarity of International Olympic Committee and has been working with Kosovo National Olympic Committee since 2015 as Strategic Advisor to the Board and also the President of the KOS NOC. An 11 times ex-National Champion in Table Tennis for Albania, she was the National team Captain in Mediterranean,. European, and World Championships in 1992-2005, Elda is a dedicated trainer and presenter possessing the knowledge of many languages she has been a leading interpreter in the sports Olympic movement.

Daniel Medd
Master Trainer (NSW Australia) Specialist Baseball. Softball Cricket & Youth
Daniel has a broad range of people driven experience and is the operational excellence driver in any environment. His ability to coach and mentor has lead him to outstanding reviews and accolades as both a coach , coach mentor and athelet educator. Daniel has been at the forefront of initiatives around youth coach development and player development seeking to ensure that grass roots sports as well supported as professional sport. Daniel is an asset to any training environment with a unique ability to bring any audience young or old with his . Daniel has a self-confessed passion for youth player development and also developing grassroots coaching structure. During the past 30 years, Daniel has been involved with several sports in both a playing and coaching capacity. Over this time he has developed a mindset and attitude that has led him on route to becoming a mentor to other coaches beginning their journey down a similar path.
Daniel spent time as part of the NSWIS training program along with many representative duties during his playing career. These experiences helped carve a path to achieve the standards and expectations that Daniel strives for within his coaching capacity. In the ever-changing world we live in, whether its sporting or corporate, Daniel understands the need to evolve with it, and adhere to the necessary facts surrounding both mental and physical aspects of coaching. This is where Daniels experience in managing operations crosses paths with his ability to coach. Daniels most recent achievement has seen him become a major contributor to the starting up and running of both a Baseball and Softball Academy Training Program based in NSW where he works with players of all ages and abilities.