A program for young people facing the challenges of sporting lives and school work.
We know our young people are coming through talent and academy programs younger than before and sport itself has identified a need for building the capacity for young students to develop & maintain their resilience early.
Our program has been successful used internationally and Australia-wide to instil dramatic change in athletes. Through tools developed for these programs and the presence of our trainers with experience as elite level athletes we provide a holistic program they wish they had when they were beginning their careers
Course Name: Sports Pulse
Course Duration: 4 weeks – (4 x 1 hour sessions)
Course Cost: $79 (Special COVID-19 assist price of $40 April only)

The Athlete's Edge is focused on teaching tools that are simple, straight- forward and easy to use day to day and has been designed to increase performance and sustain growth, resilience, focus and development in young emerging high performance athletes supporting the important developmental needs for athletes in the areas of professional intention and life balance.
This fast-paced, evidence based program is structured to perfectly align with the issues being faced by modern athletes by embedding cognitive and behavioural tools.
The model provides participants with core techniques to prevent the common issues facing emerging young athletes. 
Course Name: The Athlete's Edge
Course Duration: 4 weeks – (4 x 1 hour sessions)
Course Cost: $89 (Special COVID-19 assist price of $50 April only)

Transformational Pulse is an engagement program for disengaged youth who struggle – targeted delivery years 7-9).
It has been identified that the challenges faced by society today, can also break our young people down to a point where they become disengaged and cannot access what they need. They often get stuck in patterns and are unable to see a way forward.
This workshop is designed as a leadership workshop and takes students through a journey of self-activation and self-monitoring to shift reactionary behaviours to responsive thinking and activation of positive outcomes turning stumbling blocks into stepping stones.
With the high rates of diligence on our schools this program is a needed essential running over 3 workshops and 2 follow ups with measurement of behavioural change throughout.
Course Name: Transformational Pulse
Course Duration: 4 weeks – (4 x 1 hour sessions)
Course Cost: $69 (Special COVID-19 assist price of $40 April only)

Built to align with the issues facing the modern athlete and increase athletic performance and longevity. We help develop techniques to prevent the onset of issues facing athlete change, by building the core tools to enhance performance and mental focus.
Course Name: Breathe
Course Duration: 2 weeks – (2 x 1 hour sessions)
Course Cost: $29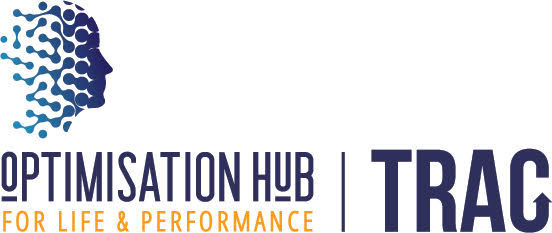 A Coach's Voice is to support the coach as the forgotten athlete and has been designed for coaches of all levels Coaches across all sports and codes play a vital role in culture development in our athletes.
The Optimisation Hub has developed a program to address the complex needs of coaches in a contemporary sporting environment. Elite coaches often began their sporting careers as athletes themselves, so subsequently many of the same pressures affecting athletes are also apparent in a coaching career.
To bring out the best in their athletes coaches are required to model on-point, balanced communication, awareness and resilience
Course Name: A Coaches Voice
Course Duration: 3 weeks – (3 x 1.5 hour sessions)
Course Cost: $49 

A program for young leaders who need to bring multiple stakeholders with them and lead culture well in school.
We often provide a title to young people with little to no ability to manage or cope with the challenges of leading nor an awareness of skills that need to be developed so that they can also be happy and content as young people and as leaders.
The workshop encompasses the tools of both personal leadership and project leadership as well as tools to be resilient have foresight in strategies and active core communication with varied groups, through this governance leading and viable brands come into action.
Course Name: Leadership Pulse
Course Duration: 4 weeks – (4 x 1 hour sessions)
Course Cost: $89 (Special COVID-19 assist price of $40 April only)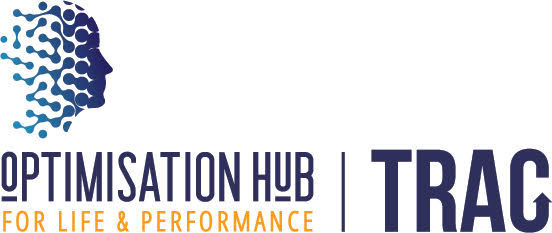 "A Woman's Pace" is specifically designed for high performance female athletes. The new breed of self-determination and striving, for today's female athletes who combine the life of an athlete with work and parenting.
The growth, popularity, development and professionalisation of opportunities for women, has increased exponentially across a variety of sporting codes. We have studied understood and developed this program as a response to the needs outlined by female athletes for female athletes supporting sport professionalisation which allows more women to compete in sport at an elite level, but many are faced with issues relating to the balancing and management of multiple roles while this space is in transition.
From navigating identity issues, finding balance between work, parenting, sport and school, through to season traditional resistance and adversity resilience, this four week course is a fast paced model designed to address the needs to today's women in elite & professional sport.
Course Name: A Woman's Pace
Course Duration: 3 weeks – (3 x 1 hour sessions)
Course Cost: $59 
Social contexts highly influence young athletes even more than most of our school age groups. Education institutions and Sports that plan ahead and have noted the difference the training has made for them and have come back to ask for the online format and formulas as an integrated response to the changes and challenges.